Recently I participated in a roundtable discussion, "Finding Peace in Anxious Times," with two other panelists (Jamie Grace and Jean Holthaus) hosted by Susie Larson and the Baker Book House. Our one-hour discussion and QnA session is now available in its entirety on YouTube. I hope you will watch,  share, and most importantly practice the ministry of presence is someone's life who may be hurting.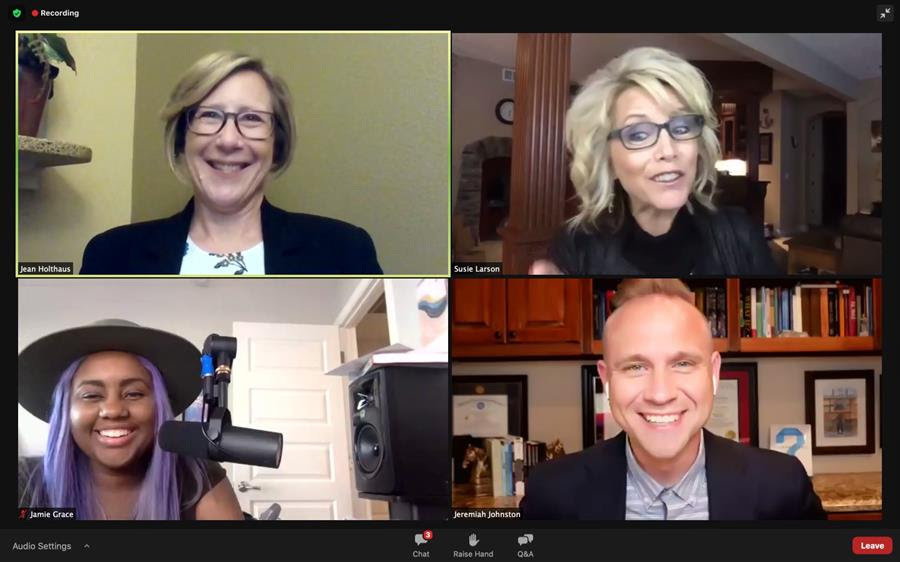 We hide the problem behind phrases like "an unprecedented year," "a new normal," or "a challenging season."
The truth is that all of us are dealing with more strains on our mental health than we've ever experienced…and many in the church are surviving instead of thriving. When there's a gap between what we think we should be feeling as Christians–joyful, grateful, blessed–and how we really feel–exhausted, worried, hopeless–it's hard to know where to turn. I was delighted to join this panel of Christian Thinkers have been there, whether through personal experience with anxiety and depression or through extensive counseling training and practice. This discussion will equip you with practical advice for addressing mental health issues during difficult times, sharing:
-Insights on the reality of mental health struggles, even among believers
-Truths to apply to both everyday stress and overwhelming attacks of anxiety
-Ways to discern what habits and practices can help provide peace and focus
Whether you're looking to improve your own mental health or want to better understand and care for those you love who are struggling, this roundtable discussion is for you.
Jeremiah J. Johnston, Ph.D.
​P.S. Please don't forget about my new book Unleashing Peace …. coming soon! We need this message of Shalom … like yesterday!